Hello,
I have got questions about labelling contours and calculating the area of a certain wind speed.
Question 1:
How can I label wind speed (U magnitude) at each contour?
e.g. 10.00, 9.98, 9.96, etc.
Question 2:
How can I calculate the area (m²) of a certain U magnitude in a dashed area?
e.g. If the dashed area is 500m², and if this dark orange colour represents 9.96 (U magnitude), I'd like to know how much area (m²) 9.96 U magnitude occurs in a dashed area (500m²).
Please see the attached image.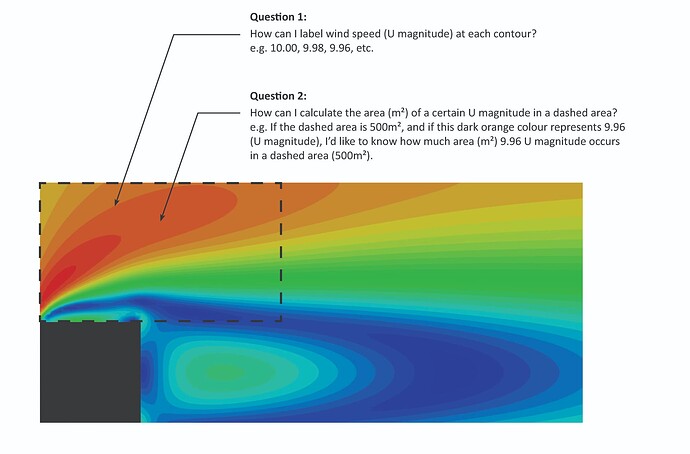 Please help,
Thanks in advance!