I regularly load a set of N (where N is large) tif files of the elevations of an evolving surface and then use Warp To Scalar to create shaded-relief images in an animation sequence (see screenshot below of one image in the sequence).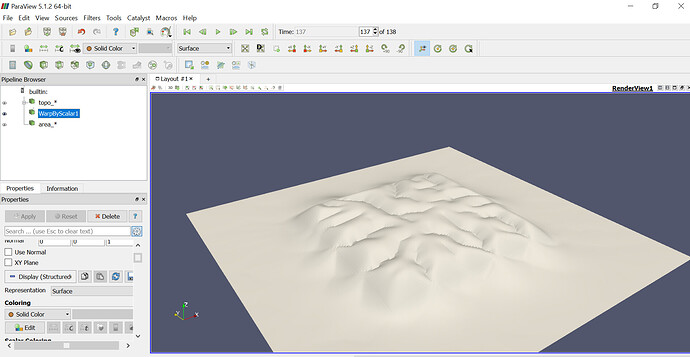 What I want to do is to overlay color maps for another set of N tif files representing another variable of the surface (e.g., the area that drains through each portion) and visualize that variable on the surface in the animation. The second screenshot below shows an example image of one of N files of drainage area. These files appear in the pipeline browser but I can't get them to be visualized on the surface during an animation.
For a static image I can use Texture Map To Plane and then load in a pickable texture. That approach doesn't seem feasible for an animation with a different texture for every frame since I can't seem to choose a different pickable texture for each of the N files in the animation sequence.