Hello,
I create Flatpak for Paraview.
Flatpak is a packaging and distributing desktop software on Linux.
https://www.flatpak.org/
I would like it to be submit to Flathub, an app store for Flatpak apps. Many Linux distros supported Flatpak. So I think it would be beneficial to package large software like Paraview into Flatpak, it will make installing quick and easy.
https://flathub.org/home
This is what I have been working on so far.
I does build and runใ
I encounter a graphical issue. The graph show checker pattern glitch.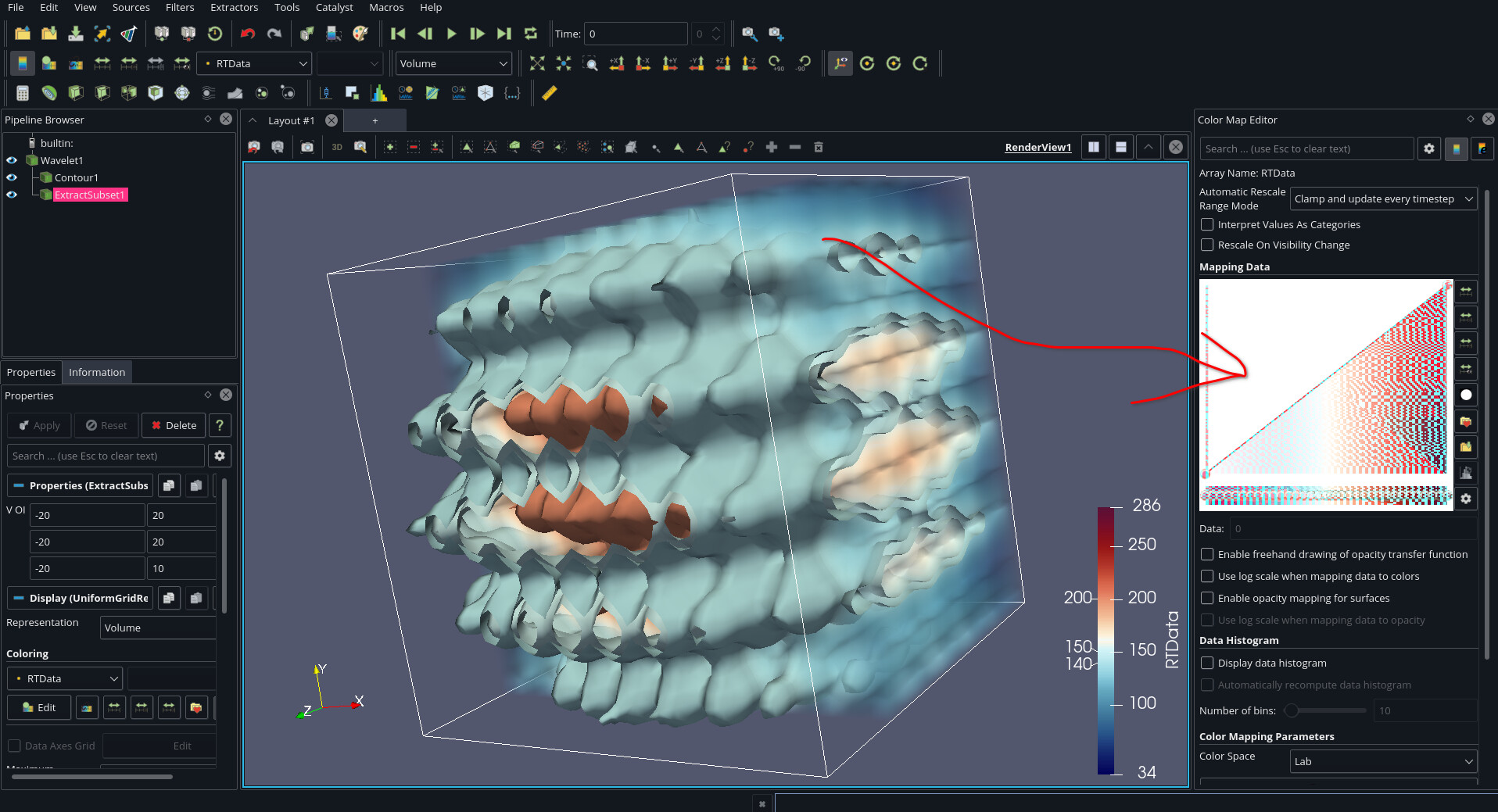 I encounter this glitch with Tomviz as well. So I think this might be issue with the display backend and Flatpak. Do anybody know what it is?
left flatpak, right github binary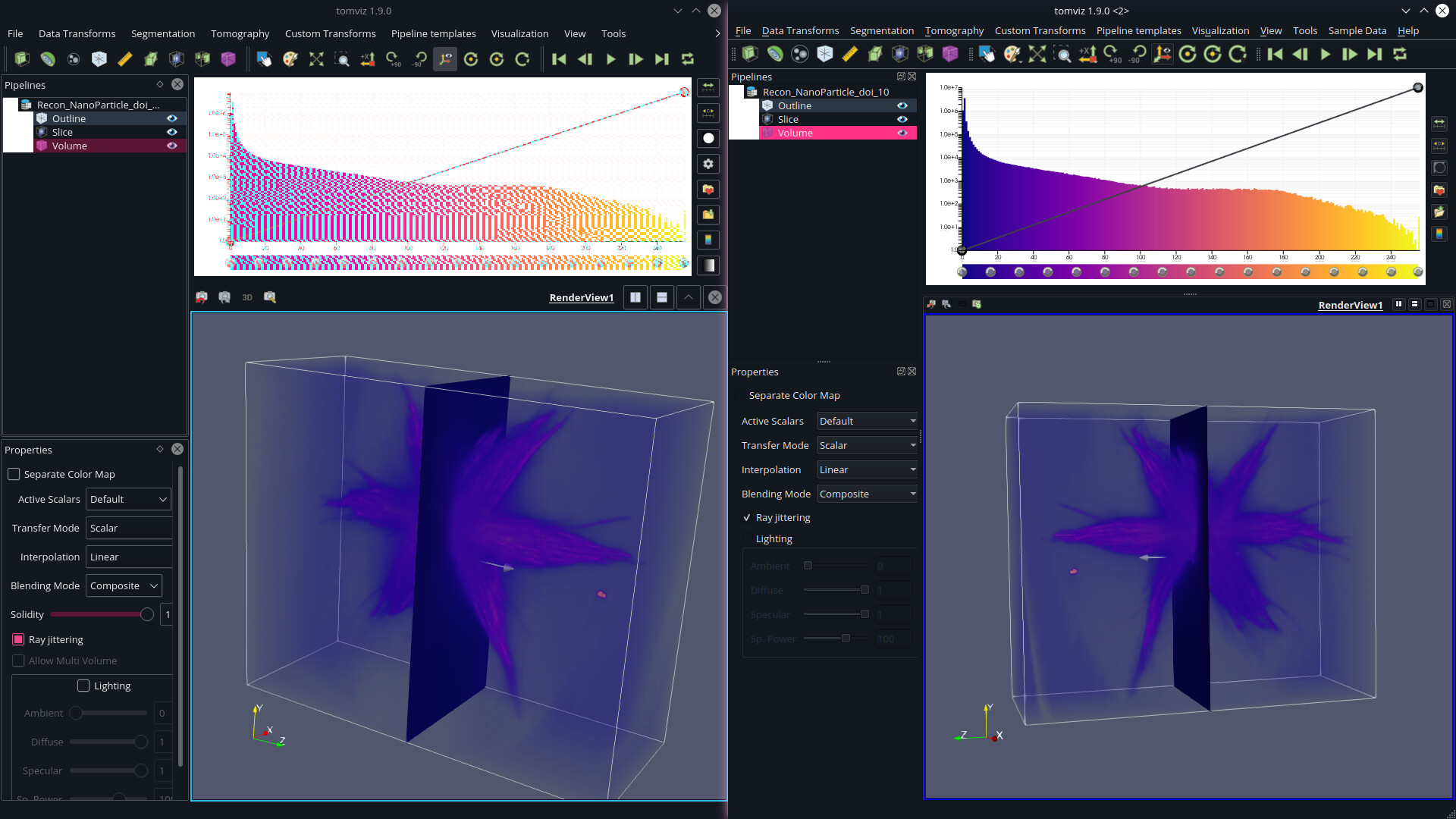 This is the "About Paraview" section.
Client Information:
Version: 5.9.0
VTK Version:
Qt Version: 5.15.2
vtkIdType size: 64bits
Embedded Python: On
Python Library Path: /usr/lib/python3.8
Python Library Version: 3.8.8 (default, Nov 10 2011, 15:00:00) [GCC 10.2.0]
Python Numpy Support: Off
Python Matplotlib Support: Off
Python Testing: Off
MPI Enabled: Off
Disable Registry: Off
Test Directory:
Data Directory:
OpenGL Vendor: Intel Open Source Technology Center
OpenGL Version: 4.2 (Core Profile) Mesa 20.3.4 (git-6d8c68603f)
OpenGL Renderer: Mesa DRI Intel® HD Graphics 4000 (IVB GT2)

Connection Information:
Remote Connection: No
I also think that this might cause by my outdate graphics driver.
Other problem I have is missing Examples and no matplotlib support.
If anybody is interest, please build Paraview Flatpak and try it out.
To build Paraview Flatpak.
Create new working folder.
Install flatpak-builder, for Ubuntu, sudo apt install flatpak-builder
Install KDE Sdk, choose version 5.15 (system), flatpak install org.kde.Platform org.kde.Sdk io.qt.qtwebengine.BaseApp
Clone sub-modules, these sub-modules are pre-made Flatpak manifest that commonly use, we will be using glew, git clone git://github.com/flathub/shared-modules.git
Download org.paraview.Paraview.yaml and tbb_cmake.patch from my github repo, put them in same folder.
flatpak-builder --install --user build org.paraview.Paraview.yaml --force-clean
Wait until finish and run with, flatpak run org.paraview.Paraview
Let me know if it work.