Hi everyone,
I put together a node editor prototype that can be installed as a PlugIn: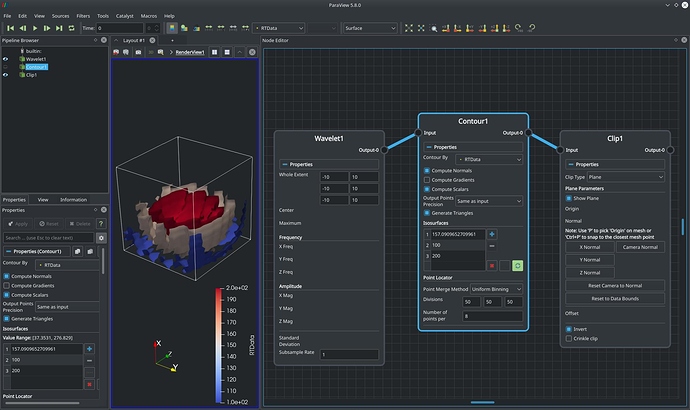 It is by far not feature complete, but it now reached a state where I wanted to share this project with the community to discuss future development directions. For example,
if view proxies should also be represented as nodes (maybe with a different color);
if the visibility of proxies inside views should be handeled with an "Eye Icon" as in the pipeline browser or via edges between an output port and a view node;
if nodes should also contain the display properties;
and so on.
Here you can find the corresponding GitHub repository with more details:

I'm looking forward to your comments!
Best
Jonas