Hello Everyone,
I have a parameter data paramData, obtained from a simulation, for certain xyz coordinates of a geometry like the following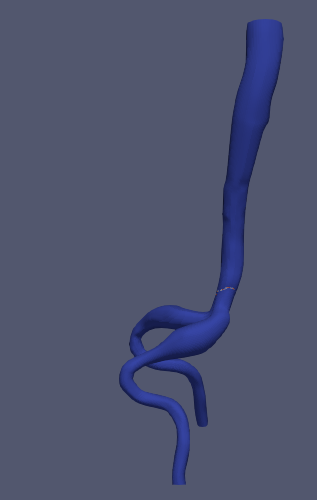 The 3D volume is available in an STL file. The parameter data and the coordinates are generated from python and saved in spreadsheets. For instance, the parameter could be pressure or temperature, both static and dynamic data are available. The size of paramData is equal to the size of coordinates array.
I could load the stl geomety in Paraview. I am not sure how to proceed next. For instance, when I import a vtp file, the geometry can be colored by selecting the cell data array using which the geometry will be colored. Now, I don't have the paramData in a vtp file. I would like to know if the data should first be stored in a vtk array or is there an option to directly import the coordinate file and the scalar field data.
Any suggestions on how to proceed will be of great help
Deepa