Hi everyone,
I am using ParaView for a simple 2D NACA0012 project. I am trying to analyze the coefficient of lift and drag. But for that, I need the surface. I found some useful steps: How to get normals of a 2D line and to integrate along it
But it did not work for me. Is there something wrong with my mesh?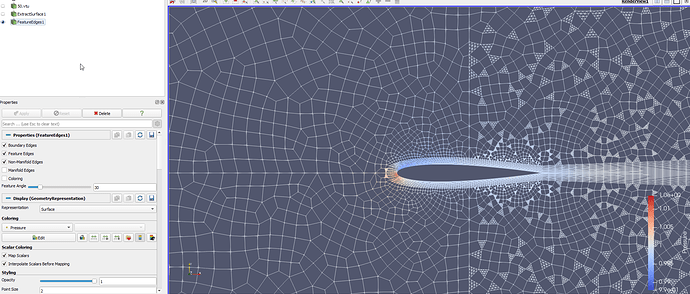 Also, I you can find the vtu file here.
Thanks!