Hi, could someone please help me with the following? I have a 2D velocity dataset:
velocity__vert_velocity_degree1__eps_0.0__nr_cells_1800.pvd (217 Bytes)
I am curious of the proper result of the StreamTracer filter, but so far I only obtained weird-looking images. For example, I get this. Is this how it should look like? I am a beginner to ParaView but this looks a bit odd: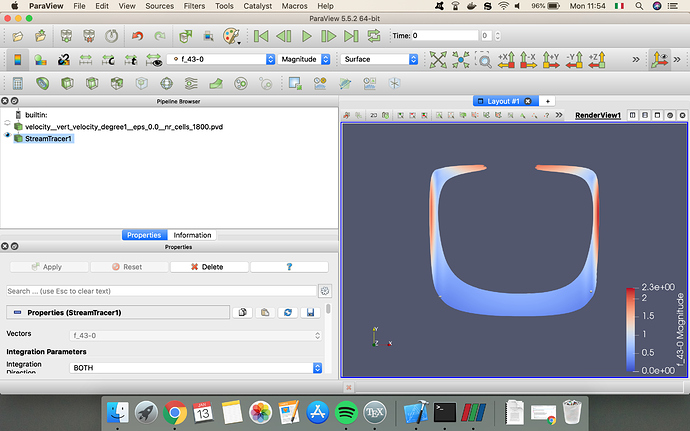 It is true that the velocity field is circular like this, but a) why isn't this just a line (it is a thick phase), b) why is the majority of the original field "gone"?
I tried with PointSource as well, then the result is just greyness: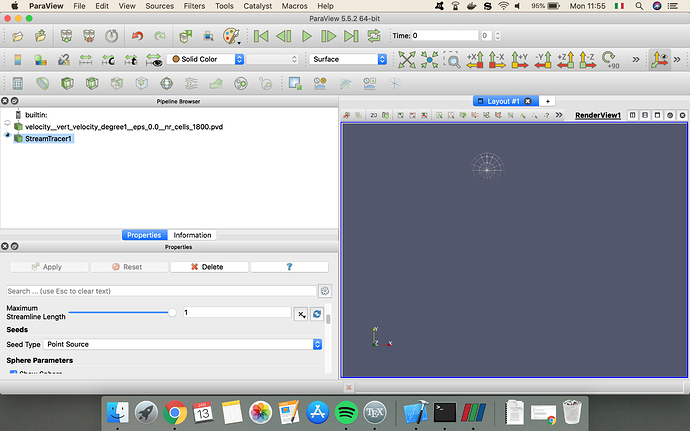 Could someone help me with some hints how to obtain a decent-looking and informative streamline?
Thank you so much!
Nora