Hi,
I have a question using the AMReX type output in ParaView. This format has meta data and real data stored in multiple files. The slices works well, but not the contour filter.
For example, if I use one variable Bz=0 as the criterion for the isosurface, I get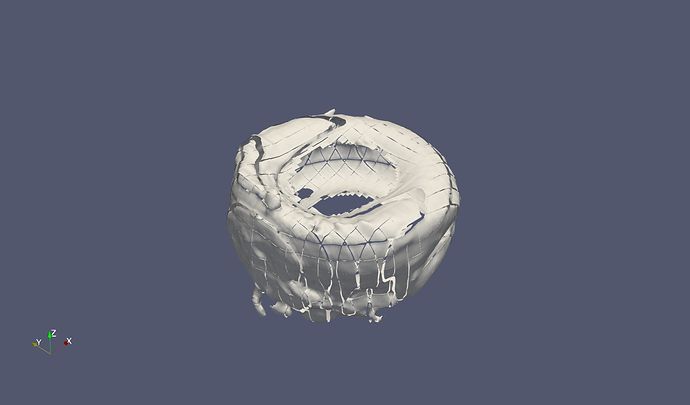 Clearly one can see gaps on the isosurface. Previously I have tried the same contour with the VTU output format, and it works perfectly fine. What is the issue with the AMReX format with the contour filter?