I have some step-by-step field data 3D animation and CSV files with corresponding model parameters, probe readings.
The format is simple: a column for time, and a column for values.
1)I want to make an animated plot with these parameters drawn over time like on data-logger, or EEG tape.
See img.1
2)If possible, stack or overlay this plot animation over 3D field rendering, when exported to video file.
See img.2
Img.1
http://www.appliedneuroscience.com/Dynamic_Color_Maps-GIF.gif
Img.2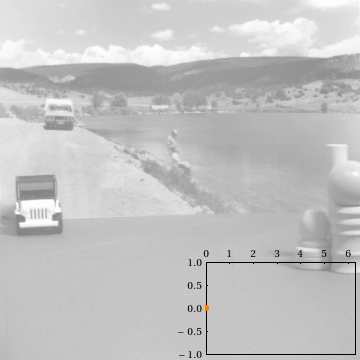 I could not find any manual telling how to plot 1D (2D including time) data; just some tutorials with extractions of pre-structured data from field data-sets, which is different.