The problem I am having is with the "Apply" button under "Properties" pane.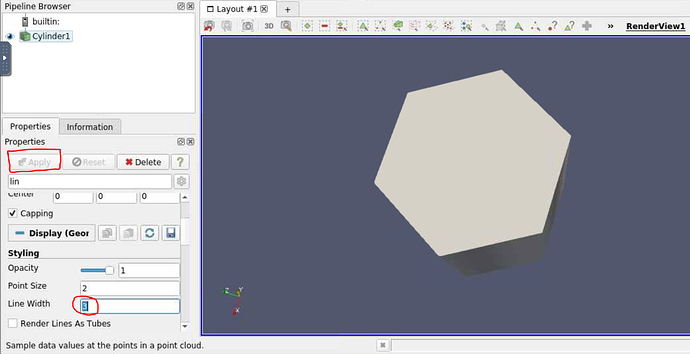 As shown in the image below, I change the "Line width" to some value, clicked "Apply" and the new view was rendered.
Then I changed the "Line width" (or some other settings under "Properties/Styling" pane) again, but now the "Apply" button stays grayed out, as if it does not detect any changes. (Although I think it does because if I have "Auto apply changes" on, the view is updated. I don't want it on.)
I am working with Paraview 5.8.0, on Linux. Any help is appreciated.