Hello,
It's my first time using paraview. I'm trying to do a visualization of data from MPAS model- data is read from netcdf file (with unstructured grid with lat/lon and some ocean data) using Netcdf MPAS reader. Is there any way to apply non-transparent 'land' mask to land areas?
As shown on the screen - I'm plotting some values on the ocean, but there is no values for land - so it stays transparent, what makes it less readable.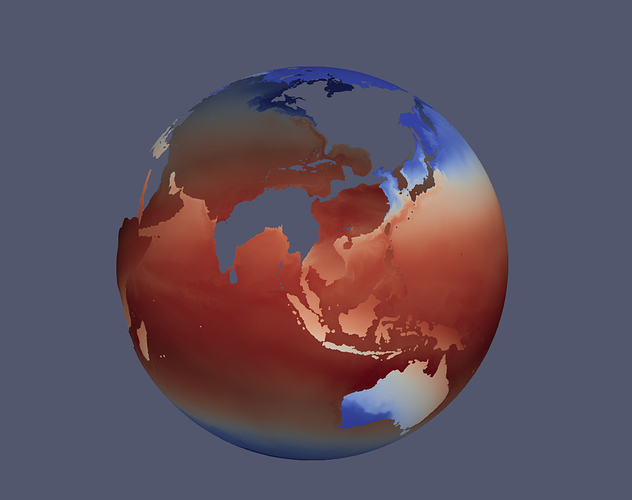 Thank you for any tips.