I have an image from a µCT I would like to render with paraview 5.9. To do that, I took the following Steps:
Load the .xmf image in paraview (the image is binary and contains only voxels with 0 or 1)
use the Threshold Filter with min=0.5 max=1 to only show voxels with a value >0
Select "Surface" as display type, and "Solid Color" for coloring
Click "Enable Ray Tracing" and "Shadows", Set "Samples per Pixel" to 10
Now, in the renderview the image looks very good. But, if I save a screenshot, I get a lot of artifacts in the image. For example transparent pixels and lines going through the image: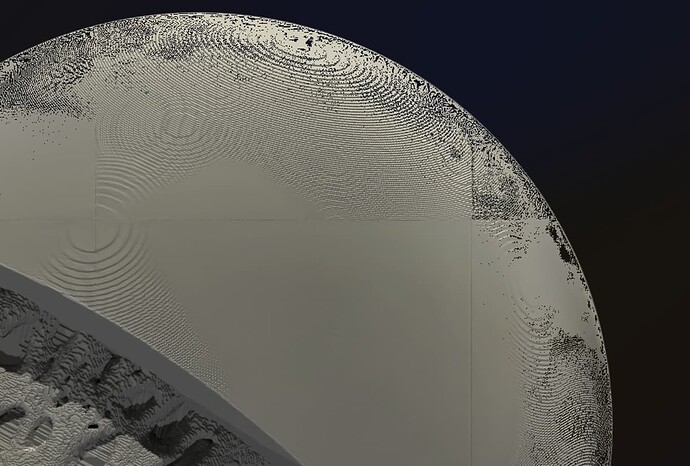 So far I could track down where the artifacts come from:
The transparent pixels only occur, if I save the image with transparent backgrund
the lines only appear if I save the image in a different resolution than the one initially written in the screenshot dialog
Is there any possibility to prevent that and still save a screenshot with transparent background and high-resolution?
A workaround for the first issue is to save to a white background, then open the image in Photoshop and use the magic eraser tool. (There is probably a similar method for Gimp too…)