Hi,
I have a CFD solution in which I wish to average the pressure over, say, a disk of 63m radius, which is located in an arbitrary location within the mesh.
I'm posting a picture for reference. I have created the disk from "Sources > Geometric Shapes > Disk" in Paraview (colored yellow for distinction).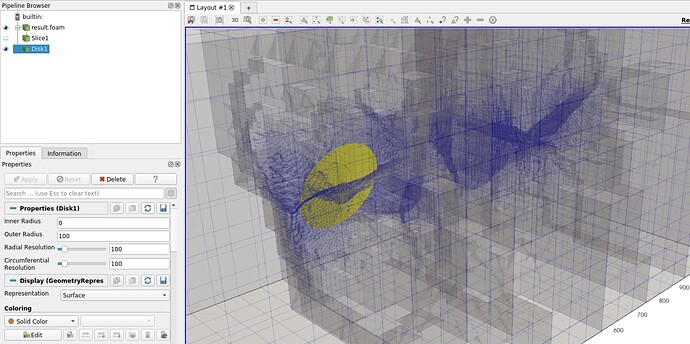 Can I do that? If so, how?
Thanks in advance for your time and support,
Huseyin.