Hello,
I have successfully built Paraview from source code in a Ubuntu machine. I have a Paraview Desktop native app with version: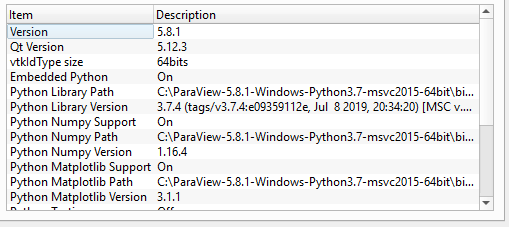 Windows version: 5.8.1
When I try to connect the Windows Paraview Desktop with the remote ubuntu server I get an error mismatch.
I am planning to rebuild the ubuntu server so that I do not have this mismatch. What git tag version should I update my code to?
Thanks,
Francesc