hi
i am confused since i make Grid 100x100x1 by define type of cell i chose hexahedron.
for first line 100 cell is correct grid (hexahedron), but in second line to last line on edge cell looks like broke (prims cell) i have many times check all connectivity its correct.
what is wrong with my unstructured grid.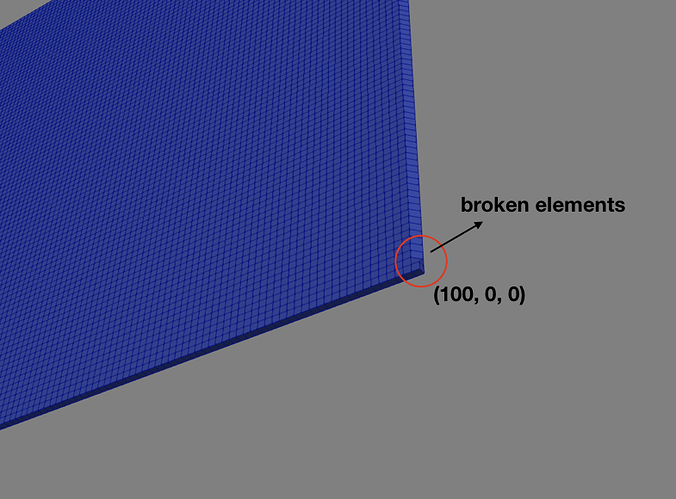 G10000.vtu
(1.1 MB)
thank you