Hello everyone, I am trying to calculate a ratio of bubble to cell volume in paraview. I found the link where it say I have to add calculator and in the Expression = volume(inputs[0]), which will give me the array of cell volumes, and then I use it with a calculator to find the value, however I receive a syntax error from the inputs[0] and I am not sure what to do, even though there is an array of cell volumes Vc as given from python Calculator, however the Vb array from the calculator is shown.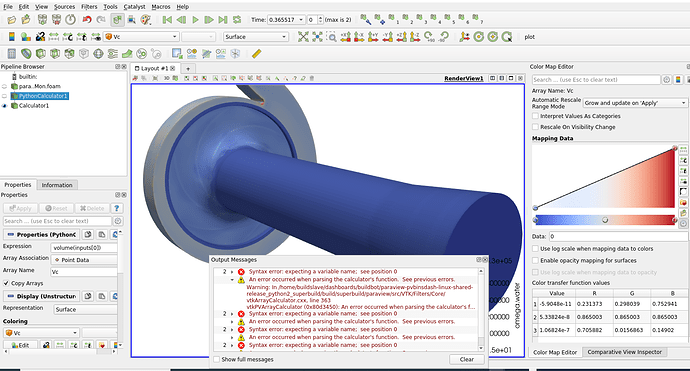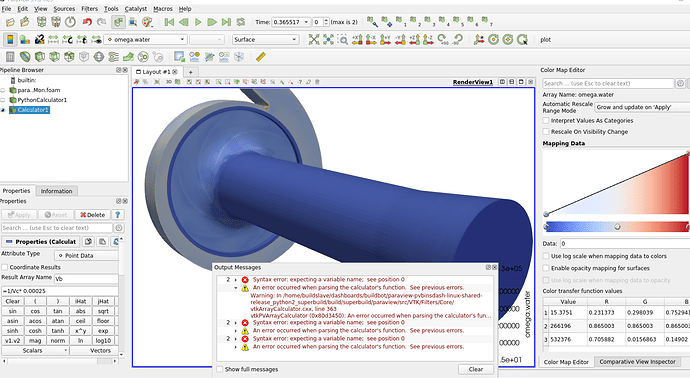 Can someone help ? This is the link I used to calculate cell volumes!
https://www.paraview.org/Wiki/Python_calculator_and_programmable_filter
Thanks !