Hi all,
I've noticed the following problem occurs on quite a few versions of ParaView on Mac (mine and that of colleagues). I currently run the latest version 5.11.0.
All the data shows well for the cell when the line width is set to 1: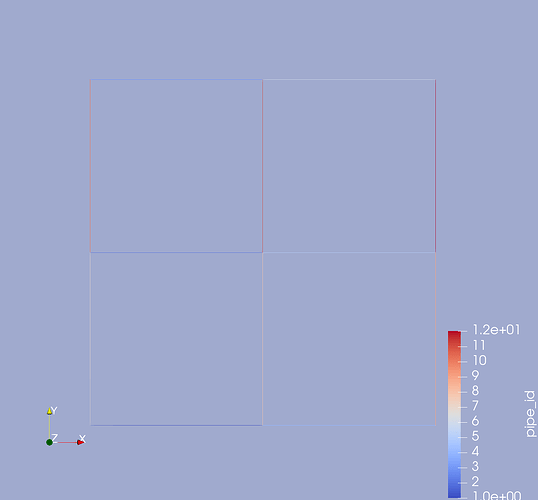 But some cells disappear when the line width is set to a value greater than 1:

My data file is a .vtk with nodes and cells (1D line elements connecting 2 nodes).
data_pv_question.vtk (1.3 KB)
Does anyone have a similar issue or knows what might be causing it?
How to reproduce:
Install version 5.11.0 of ParaView on a Mac
Open the data_pv_question.vtk file in ParaView
Display the pipe_id in the viewer
Make sure you are displaying the data as surface
Edit the line width under the styling options of advanced properties accessible via the cog icon in the properties window.
Screenshot showing the line width setting under the styling options


It is fine in Windows. It is also fine when I display node data.
Thanks