Hi,
I have compiled paraview superbuild 5.10 and 5.11 (5.12 failed on download - separate problem) but when reading OpenFoam VTK files and clipping the data by the U_Z velocity, I get the following image: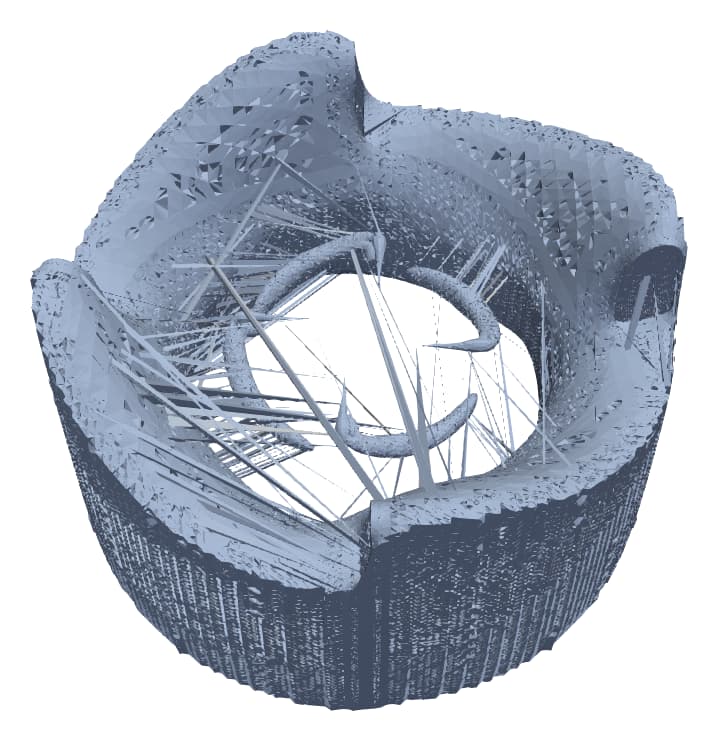 If I clip the same data with the system paraview (5.10), I get the following correct result: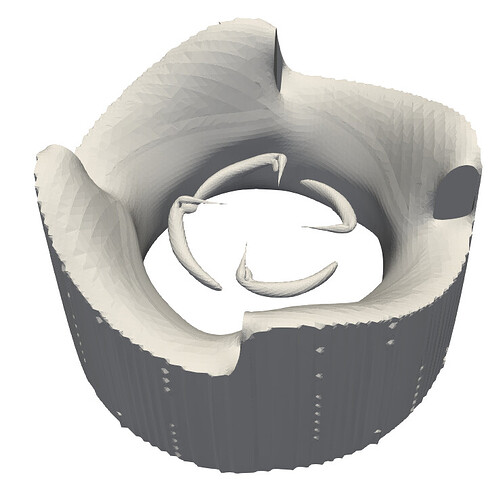 This suggests there is something wrong with how I have compiled paraview. The reason for compiling paraview is to have some additional python modules as well as rendering. I followed the instructions as per here. The cmake command I am using is as follows:
cmake -DPARAVIEW_BUILD_EDITION=CANONICAL -DPARAVIEW_USE_PYTHON:BOOL=ON -DENABLE_python3=ON -DPython3_EXECUTABLE:FILEPATH=path/to/env/bin/python3.10 -DENABLE_qt5=ON -DENABLE_ospray=ON -DENABLE_boost=ON -DENABLE_cxx11=ON -DENABLE_eigen=ON -DENABLE_ffmpeg=ON -DENABLE_fortran=ON -DENABLE_lapack=ON -DENABLE_las=ON -DENABLE_libxml2=ON -DENABLE_nlohmannjson=ON -DENABLE_paraview=ON -DENABLE_tiff=ON -DPARAVIEW_USE_PYTHON=ON -DPython3_EXECUTABLE=ON -DUSE_SYSTEM_png=ON -DUSE_SYSTEM_python3=ON -DUSE_SYSTEM_qt5=ON  /path/to/paraview/superbuild/folder/paraview-superbuild/

I am compiling on Ubuntu 22.04.
I do have the python modules that I required, rendering is available and paraview and pvpython run, but they produce the unexpected results as shown in the images.
Does anyone know what I have done wrong or any suggestions as to how to troubleshoot this further.
Thanks,
Thomas