Hi there,
I'm attempting to change the colour of a section within a colour bar without impacting the overall gradient on the points outside the changed section.
The closest I have been to achieving this has been through the GUI:
Using the default colour bar, there are 3 data points in the 'color transfer function values' table - Image 1.
Clicking on the colour bar, I can add more values to the table, each inheriting the RBG value to maintain the natural gradient - Image 2.
Then I edit a few of these points and I have a yellow section within the un-affected gradient - Image 3.
Is there a way to obtain the RGB values for certain data points using pvpython?
I've not found a way to specify a data point (e.g. 0.3 in the example of my images) and have pvpython return the RBG values that correspond.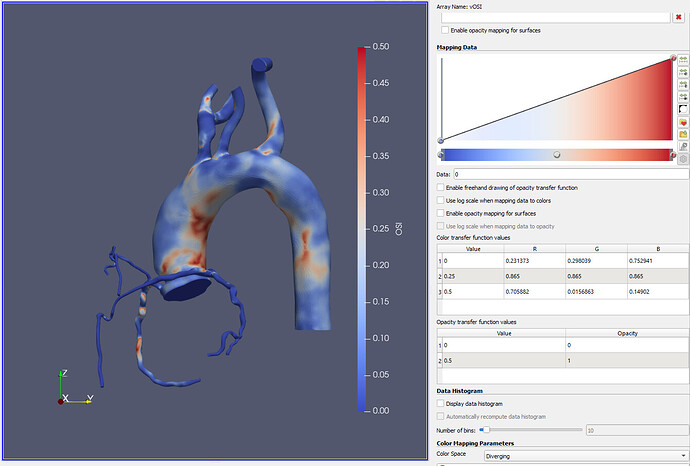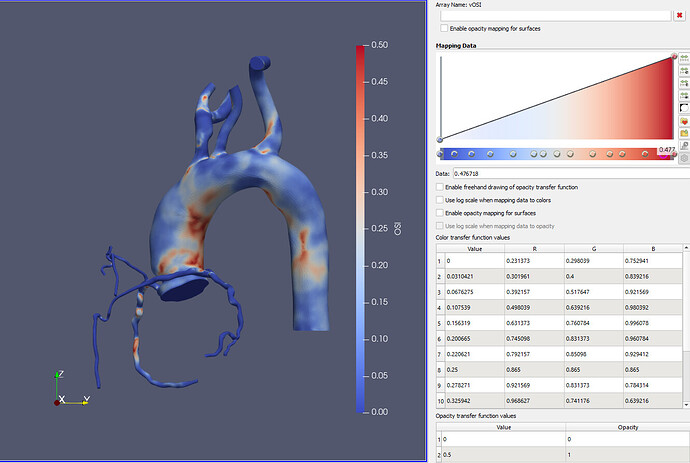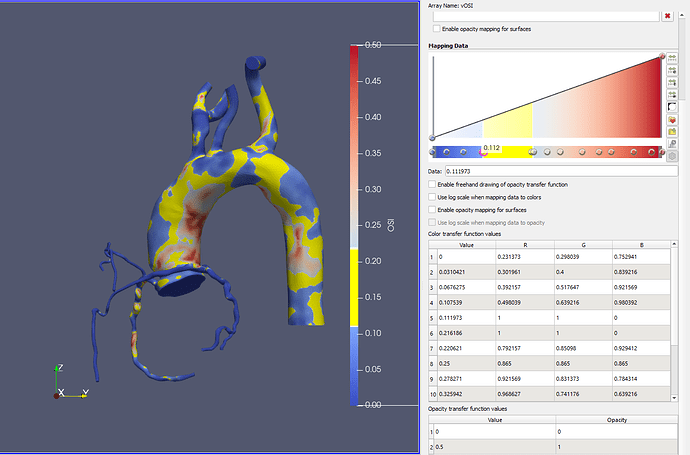 Best wishes,
Charlie