Hi
I have a domain with 2 mesh blocks. I want to threashold based on a temperature range and then apply the Connectivity filter to obtain discrete regions, each region having a discrete ID.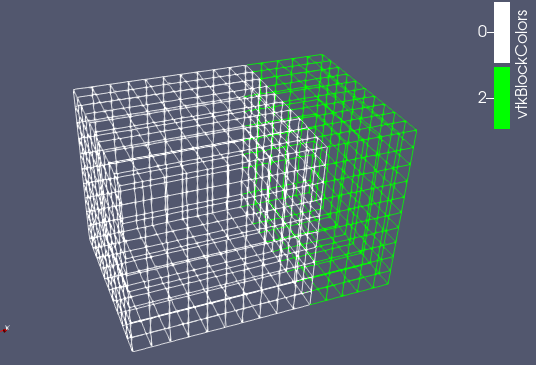 Once the mesh is imported, if I Threashold and the MergeBlocks I can obtain the regions I want. Example of 8 discrete regions RegionID 0-7 shown below.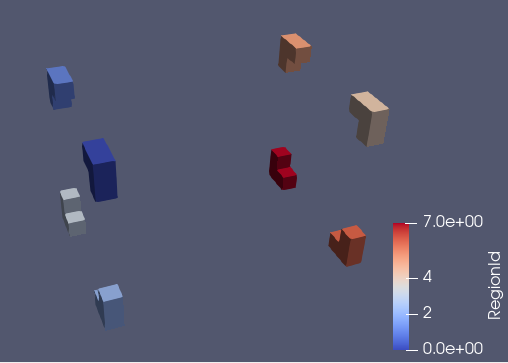 However, if a region spans the mesh blocks (although data now merged), the RegionID is defined as 2 separate regions, (RegionIDs 0 and 1) not the single region it is in reality.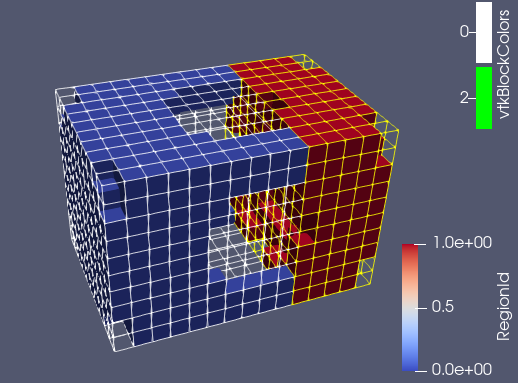 Is the Connectivity filter working correctly, or is this behavior a bug?
Is there a way to achieve what I want? i.e when a regions spans mesh blocks it is defines as a single region.
I also find that I have to apply the Threashold filter, before MergeBlocks. Can anyone explain why this is, why can I not merge the blocks, then threashold the merged data set?