I have STL file imported in paraview and also have ttl imported and i want to generate contour tree and line in the mesh but FTM filter is disabled when i try to select it.
Can you help me guide what i am supposed to do?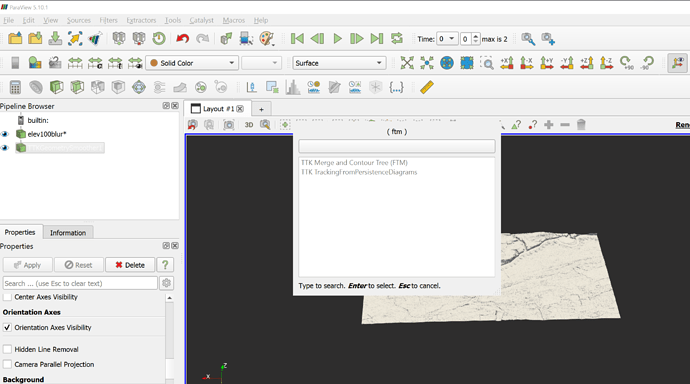 I imported the STL file and applied smoothing TTL filter. Now i want to create a contour tree and line.
I am not able to do it.
Can you please help me