I'm trying to export a png of a scene (works fine when using GUI). I create a pvpython script using 'start trace', 'stop trace' and the color legend is all messed up upon export to png.
I've fixed the Scalarbar position/location/etc by poking around with pdb. I was unable to find how to change the tick length, which for some reason is being rendered super long (not the case with GUI). Haven't found anything helpful in the pvpython docs.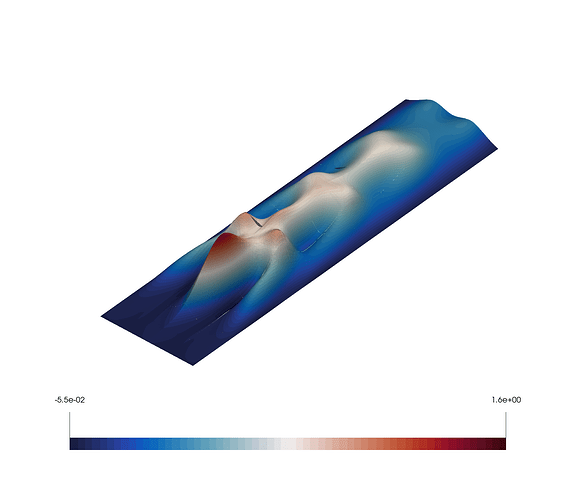 As you can see, the ticks are way too long and look terrible. Even if I don't draw them by setting 'scalarbar.DrawTickMarks = 0', the labels just float too far away from the colorbar.
I'm finding this very frustrating – if I can't programatically generate reasonable looking color bars, I can't use Paraview at all.