I'm trying to convert a 3D point cloud into an unstructured grid where the tetrahedral cells produced comprise of only 4 points and 6 edges each and do not contain any other points within their volume. I don't have any information relating to which point connects to each and want to generate those relationships inherently off of their position alone. Think of it as trying to create as many individual cells as possible in a volume without letting the cells overlap in space.
I figured the simplest way to do this would be to generate a tetrahedron at random, pick the closest point to the center of the tetrahedron and then subdivide and just keep going until the mesh was complete but that would produce vastly irregular cells. I think that a density based approach would make the most sense however I wanted to see if an existing method is already implemented in VTK/Paraview before diving in.
I've attached some images of how TetGen makes its cells (unfortunately displayed as a surface so you can't see the points within the volume), I was hoping for something like this: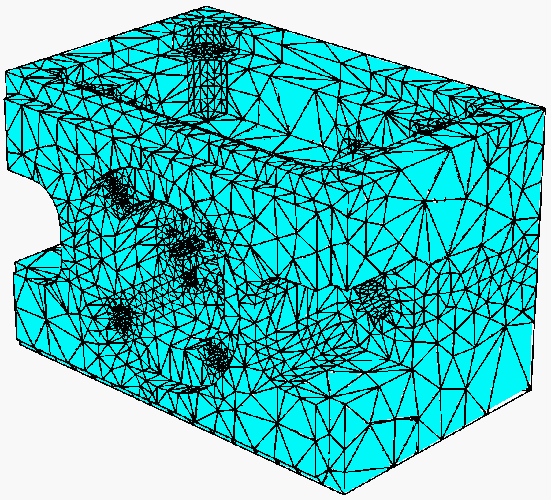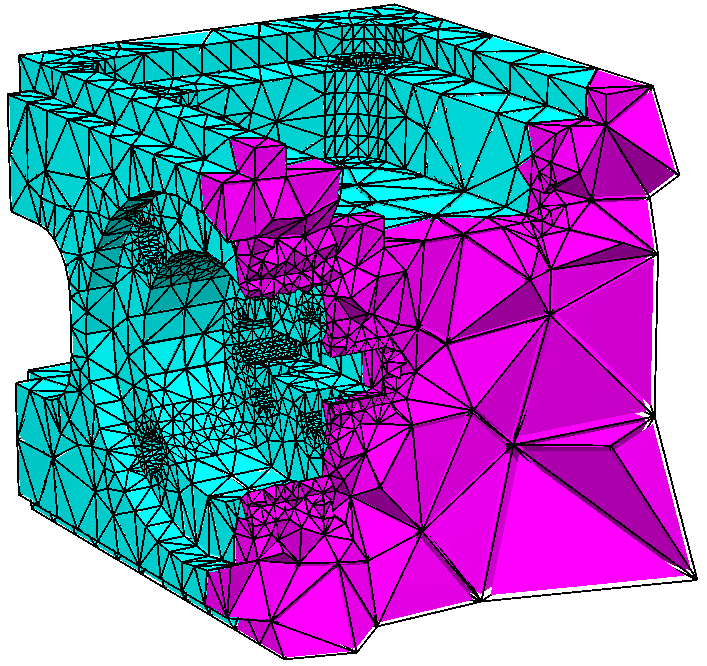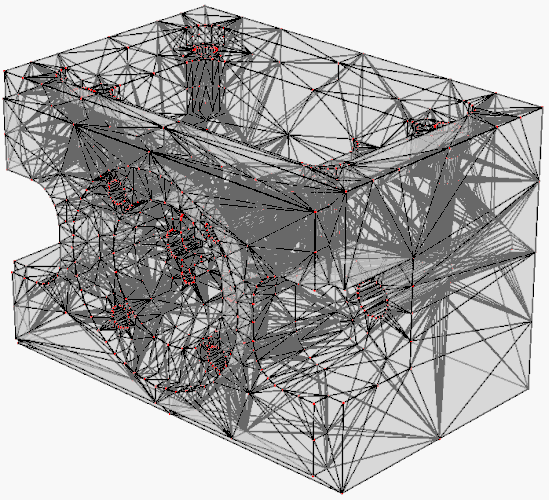 Note that the edges present in the image pass thorough the grid and are not simply a surface, I basically want a volumetric mesh.