I've been using textures with PBR on some of my cases and it works quite nicely.
However I often have questions on whether I'm using the proper file in the correct place.
I mean the expected files in the PBR lighting sub window are as follow: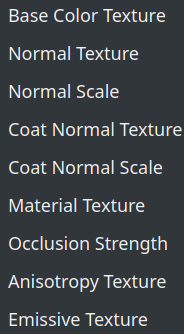 However, the names of the files I download are for example: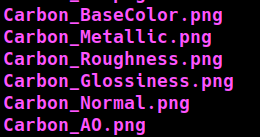 How can I find the proper correspondance between these two lists. The base color and the normal parameters are usually easy to fill in, but I am generally struggling with the "coat normal texture" and the "material texture" for instance.