I'm trying to create a discrete color bar for my data.
When I click "Interpret Values as Categories" in the Color Map Editor I am presented with this warning:

Though my dataset consists of integers and has less than 32 discrete values.
I'm plotting by DebrisID.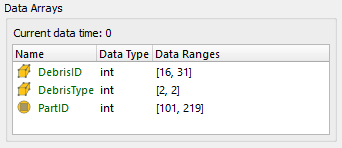 Am I missing something or is this a bug?
Thanks,
Ted