I'm trying to create a programmable filter that does something similar to the atan2 function in many languages, accounting for the periodicity of the arctan function. Unfortunately, I'm struggling to understand the way that precedence and NaN interact here.
There are a variety of formulations for this function, and many are discussed here: atan2 - Wikipedia. I have had consistent trouble with the use of conditionals (e.g. where(cond, x, y)), so I'm attempting to use the version based on the sgn function:

.
I've attached a state file based on the Wavelet source. atan2.pvsm (405.4 KB)
There is an inherent singularity in the atan2 function at the origin, though I would expect this form to evaluate to zero there. Instead, I seem to compute NaN in a couple of places. It seems likely that this is because python evaluates 0*NaN as NaN, but the results I'm getting don't seem entirely consistent with that, either. I would have expected to see NaN everywhere on the x-axis, in that case.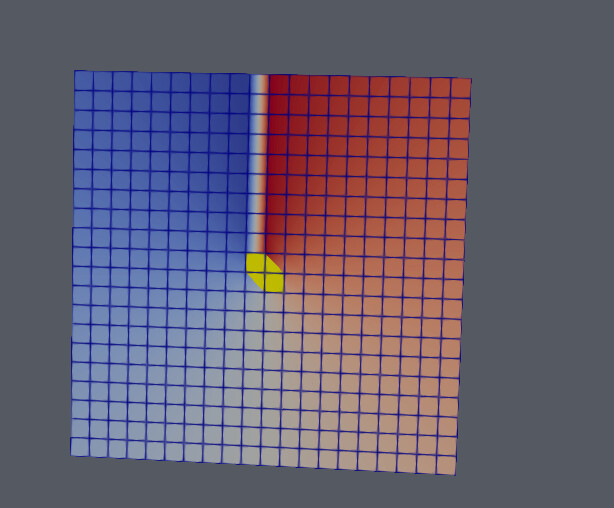 Can anyone help me figure out what's going on here?