Hello everybody,
I have a velocity field where velocities in one region are much higher than in other regions.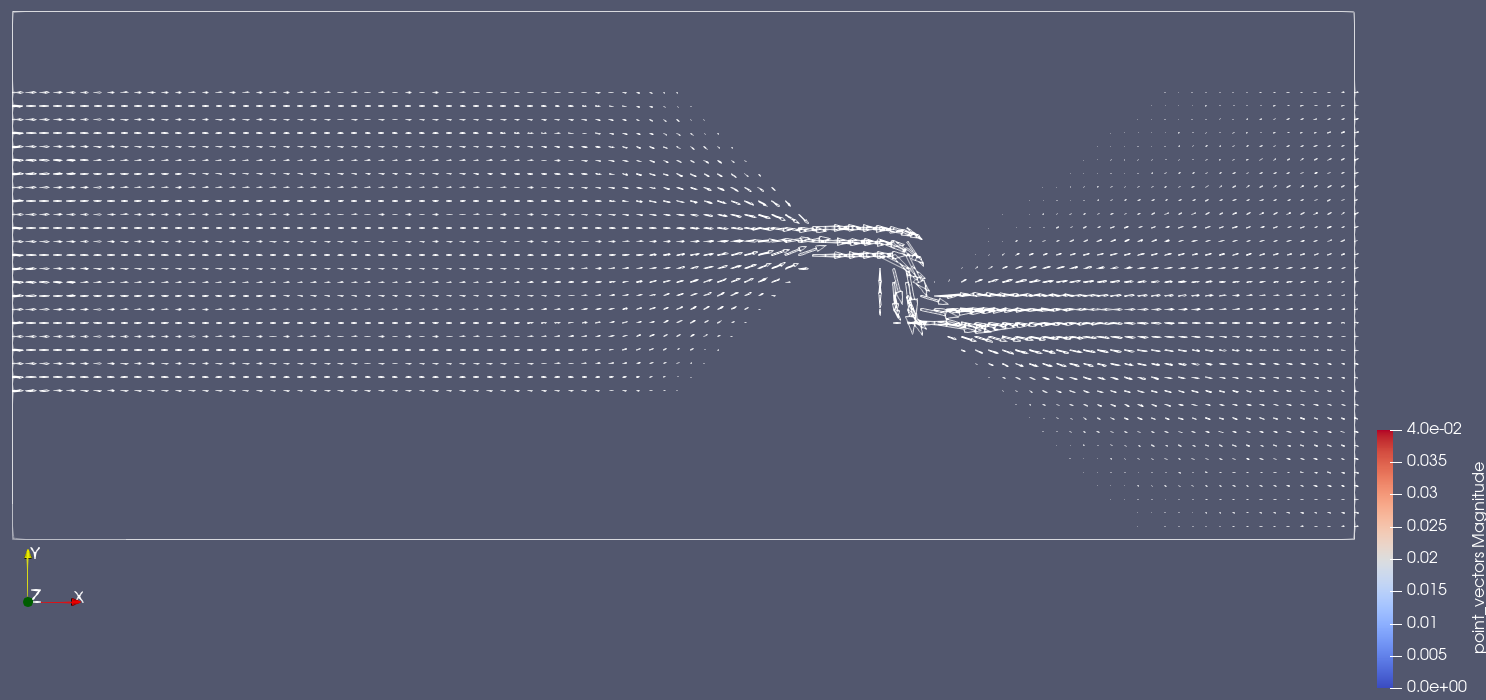 I wonder if there is any way to plot that can help me in visualizing these results.
From what I thought, one option would be to select the data that will appear (example: show data every 5 points in x)
Another option would be to create hydrodynamic streamlines for easy viewing.
Are some of these options possible in paraview?
Is there any easier way to make speed visualizations easier?
Thanks