Hi guys,
I have a CSV where each row represent a point and a velocity vector, so 6 columns: x, y, z, and v_x, v_y, v_z. I use a "Table to Points" filter followed by a "Merge Vector Components" which allow me to visualize the vectors properly: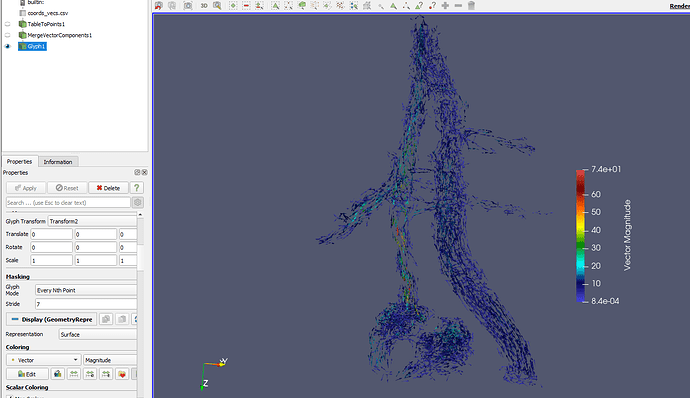 However, when using a "StreamTracer" using the vectors that are properly rendered, I don't find a way to generate the streamlines on this vector field. I tried using the sphere and the line with different resolutions and changing all the parameters, nothing works. I tried extracting points from the PointSet and using the "StreamTracer with Source", but also didn't work. I don't know if it has to be with the fact that the TableToPoints filter interprets the object as a "Polygonal Mesh", but I also tried to generate a Structured volume with the filters, but I loose the vectors I already have.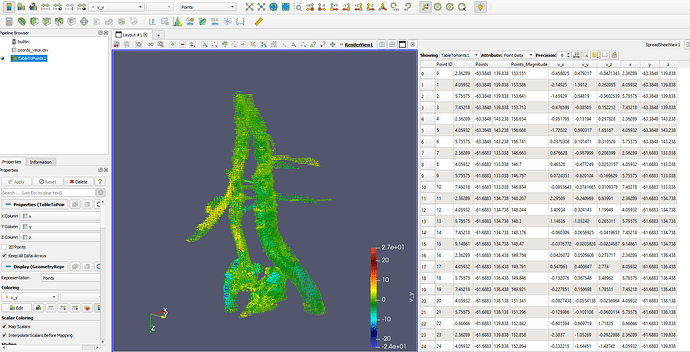 Any suggestion ? Any thoughts on why I cannot generate the streamlines if I have a quite dense vector field ?
Thanks !
RaC