Hi,
I'm working with an OpenFOAM dataset and when I try to look at the range bounds for the field variables in the GUI it becomes a bit unwieldy.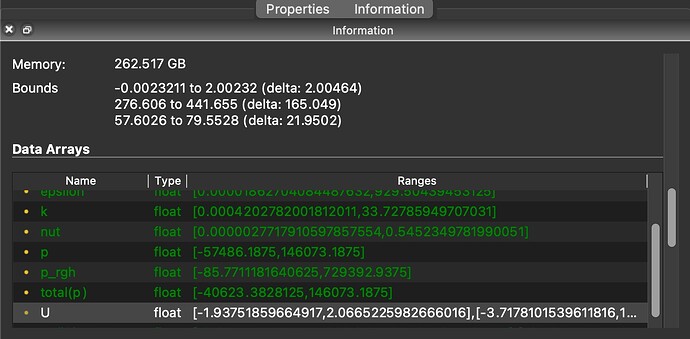 It's not too bad for single component arrays but for 3 component arrays (like the highlighted one in the attached image) it's pretty hard to see the third component range. I'm wondering if the precision should be reduced (and maybe formatting changed to something like scientific notation) to make this information more accessible.
Note that I'm using the 5.11 installer from the PV download site and this is on MacOS 12.6.3, in case any of that helps.
Thanks,
Andy