I am trying to visualize a .vtk file produced with PyVista (python wrapper of vtk).
I opened the attached .vtk file in paraview v5.9.1, which I am running on Windows 10.
EC.vtk (3.0 MB)
The file is just an unstructured grid with data associated with each local node of the mesh. The data written in the file is a scalar field (one value per local node).
When loaded in paraview, the data does not appear correctly. Instead of seeing the expected density plot, I see some buggy black and white image: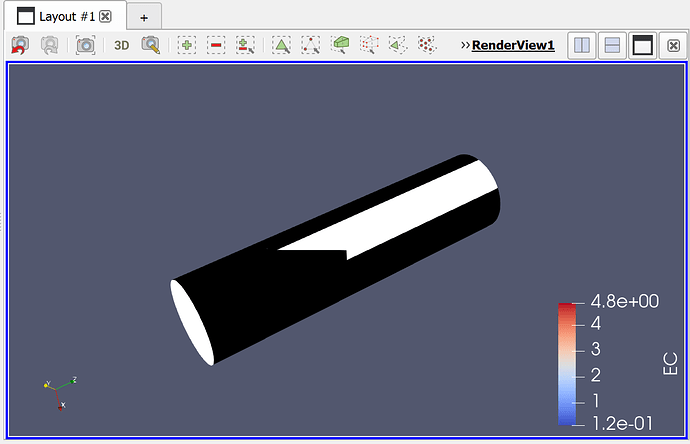 Strange thing is, if I zoom out enough, then I can see the correct colors: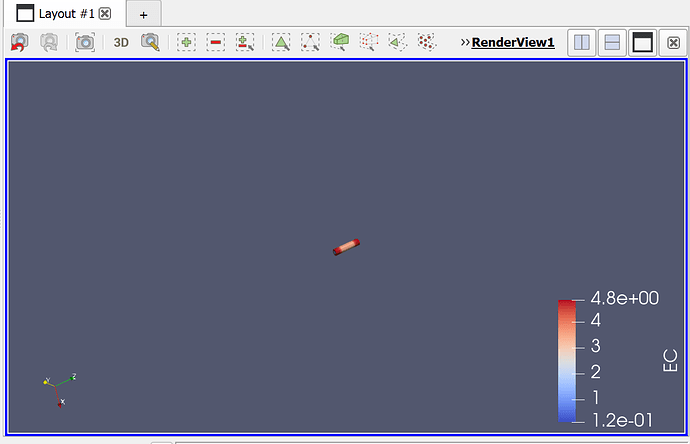 The problem is I have to zoom so far out that I am not seeing anything anymore.
Does anybody have any idea of what could cause this display issue ?