Hello everyone.
I have a set of VTK files which is a 3D cube. I have attached the link to it below. I have loaded into the paraview and have created an animation view of it.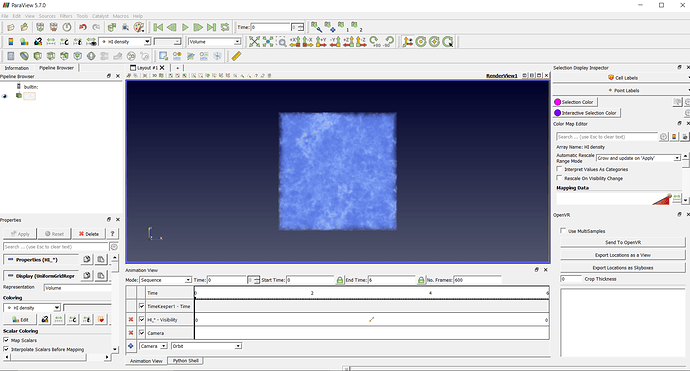 Now I want to display a variable "i" in the render view itself, as the animation progress. ( The variable 'i' has int value)
Example:
I have kept the animation frame number to 600. The start time is 0 and the end time is 6.
So as the animation progresses from 0 to 6, I want to print the variable 'i' in the render view
VTK file: https://drive.google.com/open?id=1eN79xMyed0Uj9Uyugv5YSskwtzXsquTn
I hope my query is clear.
Thank you in advance