Hi everyone
Context:
I'm working with the BASEMENT model (www.basement.ethz.ch) to simulate environmental fluid flow.
What I have:
What I'm getting as output is an .xdmf file containing a) water depth information and b) water surface elevation information of the computational mesh.
What I need:
My goal is to visualize the 3D water surface / water level (using water surface elevation information) but with the colouring defined by the water depth.
Currently I'm only able to visualize either the water surface (but it doesn't show the actual water level, it shows water surface projected on the grid) or water depth. Basically, in my example the sink should be completely filled and the water depth should be displayed in colour. How would this be possible?
Data: output_run_a.xdmf
output_run_a.xdmf (2.7 MB)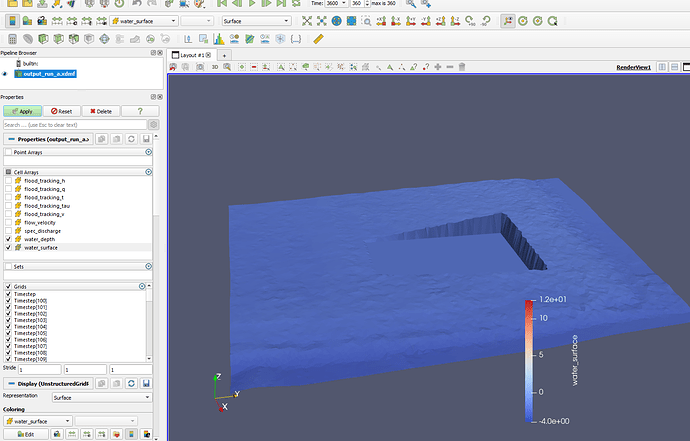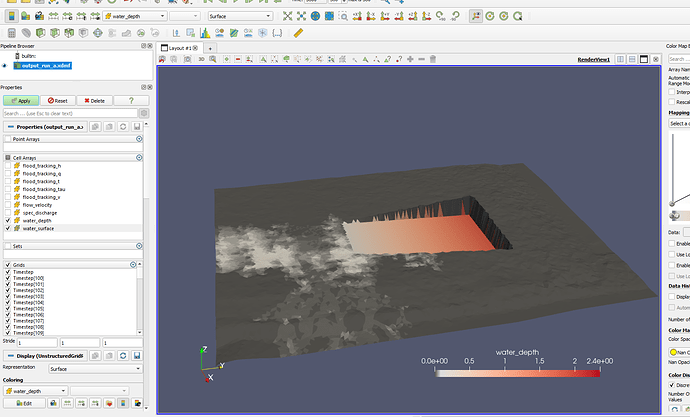 Any help is much appreciated, I'd be really glad if I could solve this!
Thank you very much and have a good day everyone
Christoph