Dear all,
I would like to calculate the values of stress along any arbitrary directions inside my model. However, for some angles, I cannot get a continuous curve, and I don't know why. I'm uploading the two vtu. files as well as the related state file. As can be seen in the state file and also the two png. files, I can get a continuous stress curve on a 45-degree plane with respect to the x axis when I'm interested in calculating the stress values along a line oriented at 0-degree with respect to this plane (The blue curve). However, for the same plane, I cannot get a continuous curve along a line oriented at 45 degrees on this plane (The red curve). Does anyone know how to solve this problem?
Cauchy_Problem.pvsm (747.7 KB) UC_with_inclusion_319.vtu (3.6 MB) UC_with_inclusion_incl_319.vtu (691.3 KB)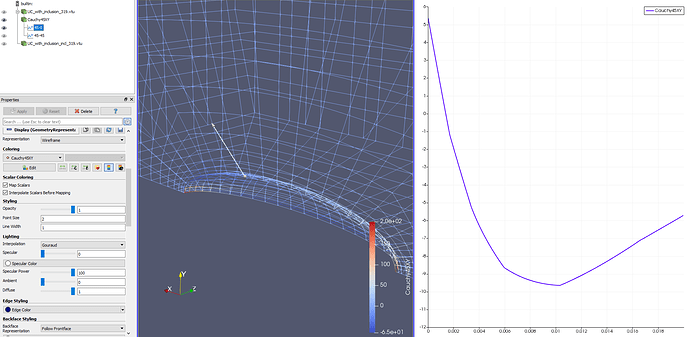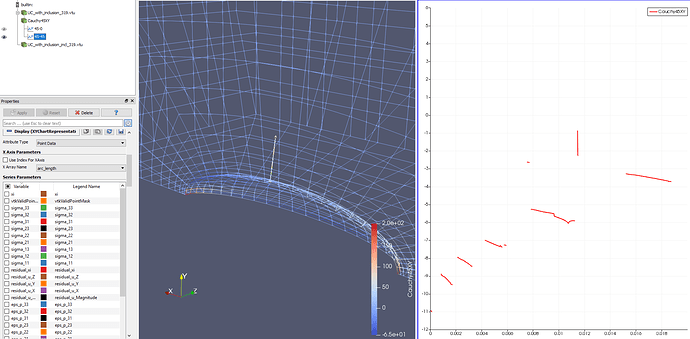 Thank you in advance!
With best regards,
Hamidreza