Hi all. I am using start Trace to create a python script. After I extract the section I want, I stop Trace and save the script. When I load the script, I encounter an error where it is shown in the figure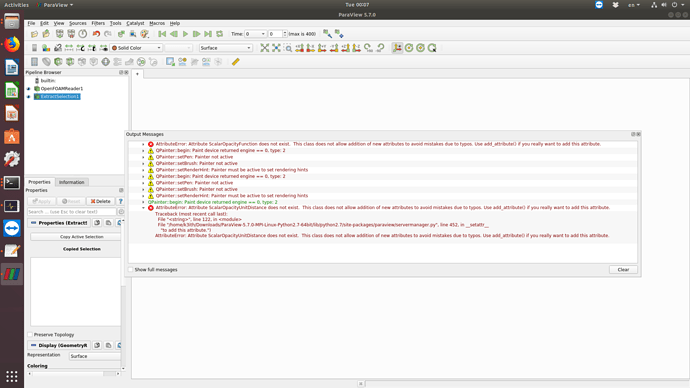 . I am confirm that my script is working without extract the selected section. However, it becomes not working anymore when I extract the section from the main body.
I am using Paraview 5.7. Is this a bug or I need to add extra plugin to get it works?
Thank you.