Hi there,
I'm helping out a researcher and they are interested in isosurfaces of a CT scan and calculating the volume enclosed on the interior of these spheroid shapes.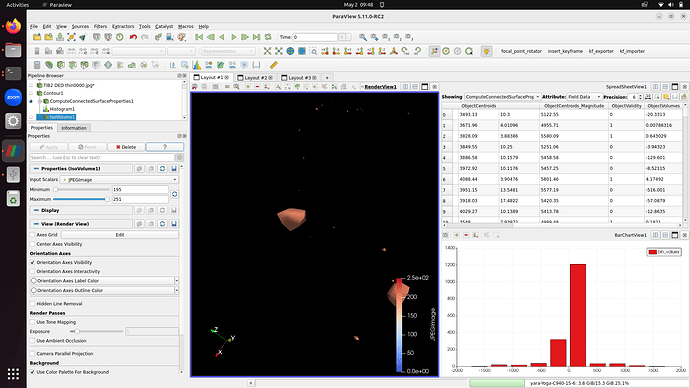 You can see some of these in the image. We are using compute connected surface properties, and it appears that the object volume field that we are showing in the spreadsheet view is close to what we want (but sometimes negative?) but we also can't plot that value in a histogram.
Any help making this happen would be welcome!
Cheers!