Hi,
I'm completely new in Paraview so let me first apologize if the problem I'm presenting is trivial.
I would like to represent a velocity field with streamlines in a plane, just as this picture I found in a similar work than mine: (My results come from Simscale)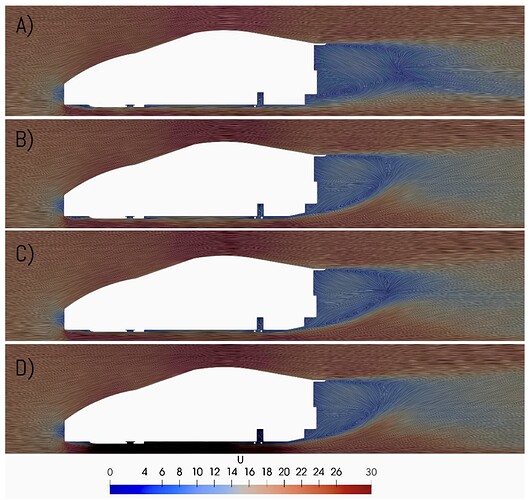 After a bit of investigation I found that I had to use the filter EvenlySpacedStreamlines2D, first I placed a plane perpendicular with Z-axis with the tool Slice and then I used the filter Evenly… to recreate the top picture. No matter what option I change in the filter settings, the lines are poor and start/end not properly.

In a similar post (Evenly Spaced Streamlines 2D filter - streamlines ending too soon) I saw that this could be due to the plane not being perfectly perpendicular with the Z-axis, however, in my case I'm not rotating a non XY plane, I'm directly creating a XY plane. I still tryed to ensure the XY plane with the calculator, but I don't know how to do it.
Any help is appreciated.
Thanks,
Marc