I have got some curves(cross-section of 2 groups of iso-surfaces) in Paraview and would like to detect the features (position,length, and so on) of these curves.
The curves I got look like this: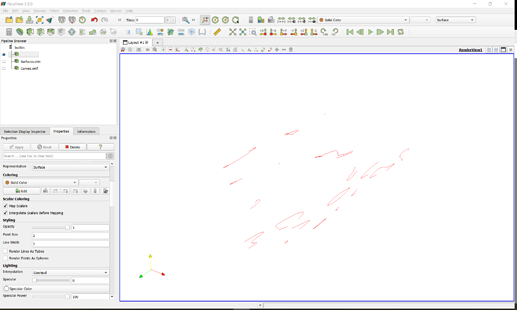 What I am trying to do is to first export these curves into a .CVS file, and then read it into python and detect the features with OpenCV.
The problem I have right now is when I export the curves into a .CVS file. The points keep their original order, which is the order in the original 3d space. This means that the points are not grouped based on which curve they belong to, and the order of points become messy.
When I connect points in excel, it looks like this: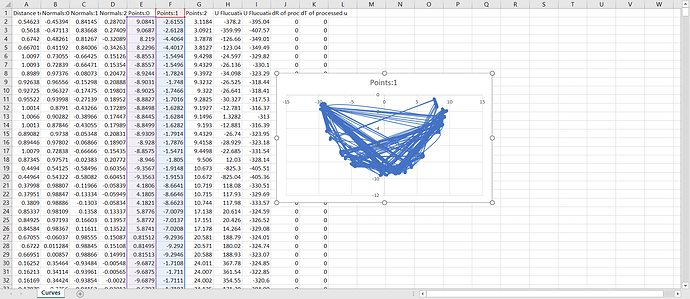 While it should look like this: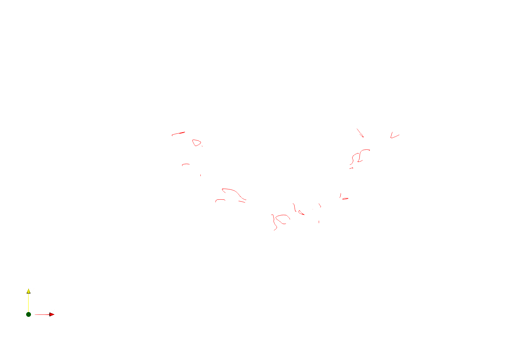 The questions I have are:
If it is possible to detect features like the center of mass, length, height, angle in Paraview?
If it is possible to export these curves (or surfaces) into a .CVS file with curve-based grouped points while keeping their order in the curves?
Maybe .CVS file is not the right way to go, then what should I do?
Thank you very much for your time.