Hello,
I have a field with 500 vectors and I would like to export the (X,Y,Z) of the vectors to a csv file.
pic of the vectors:


When i do File-> Save Data -> "file.csv", I get a csv file that looks like this: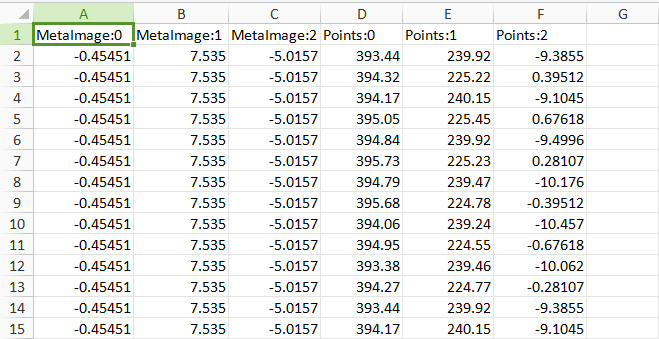 One problem is that the file has 15470 rows.
But the main problem is that the (X,Y,Z) beggining and ending aren't the same as the data is Paraview.
what can I do to get the real points? Or maybe I am reading the data wrong in the CSV file?
I am uploading the csv file so whoever wants to give it a try is welcome.
Thank you, Ohad
asd.csv (675.2 KB)