Hello, everyone,
I need to work with individual values associated with mesh cells.
Specifically, after opening the file.vtu with paraview and obtaining a sub-region of my domain (a sphere), I would need to extract a list, array or something similar in order to be able to use the values in "find data" where I find the values associated with the cell IDs.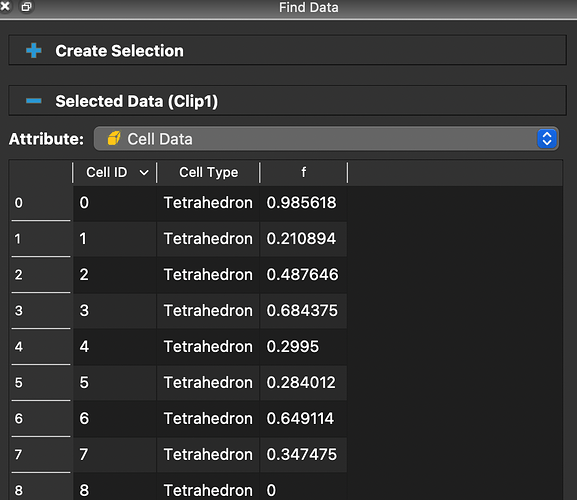 How could I do this?