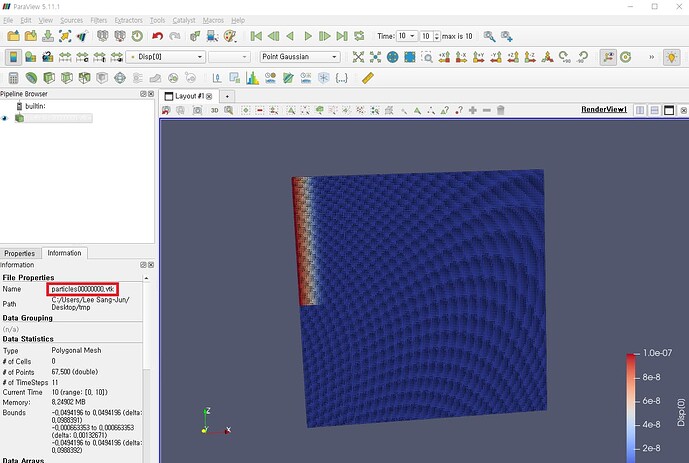 I have been using quite old version of ParaView (5.6.x), and yesterday I downloaded recent ParaView (5.11.1) in my new desktop.
It was quite handy to load series of files to look into its time evolution, and in the 'information' panel, I was able to check what file is being rendered.
But somehow currently it only shows the name of the first file, and it does not change even though I change the rendered time slice.
I have tried older versions of ParaView, but it also only shows the very first name of the files. Anyone has any workaround to get the file name I am currently seeing?