Hello
This is in Paraview 5.10.
Im not sure if this is a bug.
I have setup some filters like on this picture: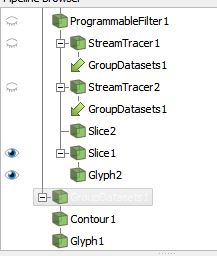 When i set them up in paraview i can hide and show all of them with the eye symbol next to them.
But when i close and restart paraview some of the filters stop working (for example Contour1 and Glyph1). They dont have that eye symbol anymore. i tried to change the input on the filter, but it doenst fix it. Ist there any workauround?
GroupDataset1 Filter doesnt work after restart anymore.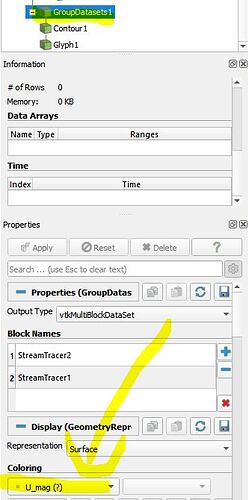 regards
david