I have a vtkMultiBlockDataSet and I need to get its bounds in the programmable filter.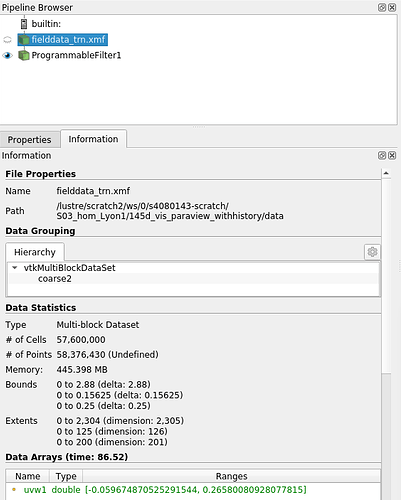 For single block data I was able to use GetBounds() but that does not seem to work for vtkMultiBlockDataSet.
Instead, I get the following error: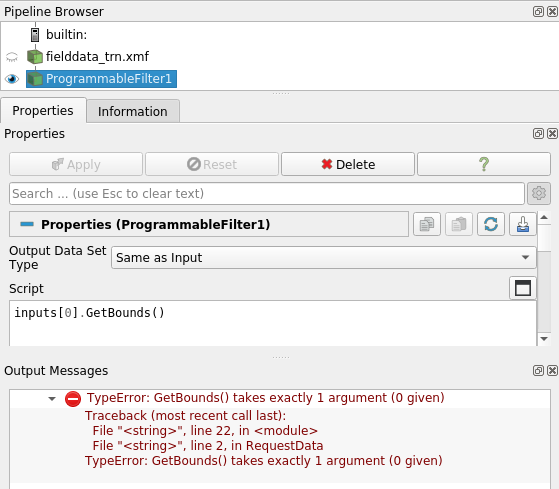 I have tried to figure out what arguments GetBounds() needs, but I did not find the help very useful.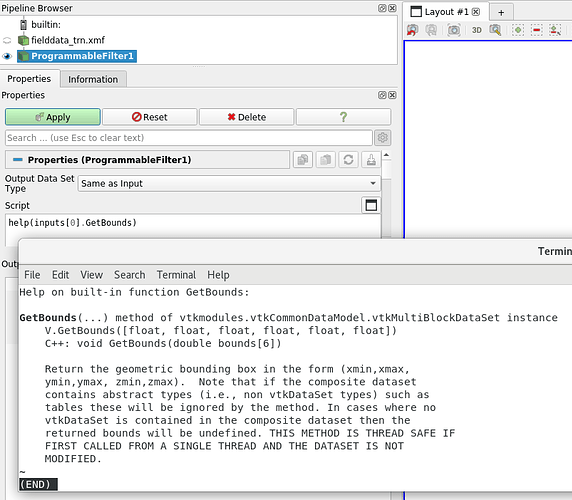 Apparently GetBounds() needs a list of six floats, but which ones?
Could anyone give me a hint?