Hello,
I have now spent multiple hours going through every post on "getting point coordinates", but to no avail.
I have a wavelet source on the surface of which I have selected a point using the GUI. Now I want to get the coordinates of the point in the python console.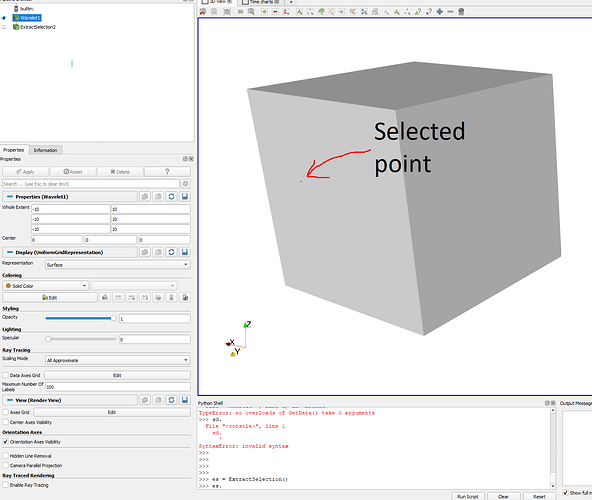 I do not understand how it is possible to access some of the properties of the selection, such as the node index(?) or anything remotely useful.
Thanks in advance.