Here is a vtu-file containing two points which I wish to visualize as sphere-type glyphs.
points.vtu (781 Bytes)
So, I load the file, set
representation → 3D Glyphs
Glyph Type → Sphere
Radius → 0.01
and it works flawlessly: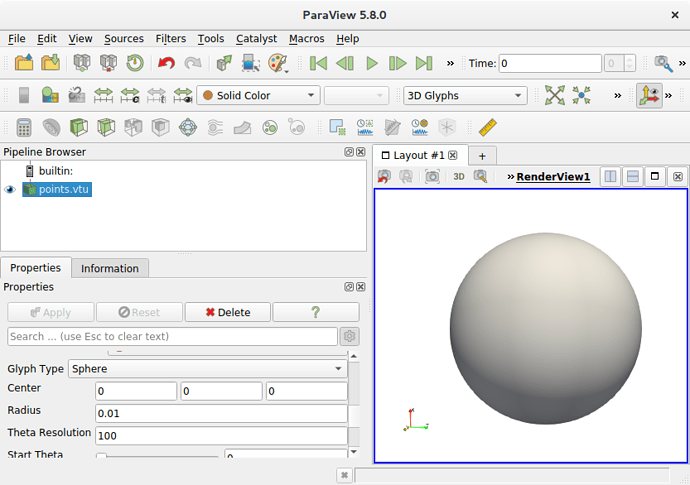 However, setting the radius to any value lower than approximately 0.009129475239 has the sphere disappear.
How can I make these glyphs show with a smaller radius?
Here's the state file: state.pvsm (152.8 KB)