Hello,
Is there any way to group all the cells of a source as a single cell and use it in VtkUnstructuredGrid? I'm more focused on Non-linear shapes like curved cylinders and straight cylinders. I have tried to explain what I'm trying to achieve in the image below: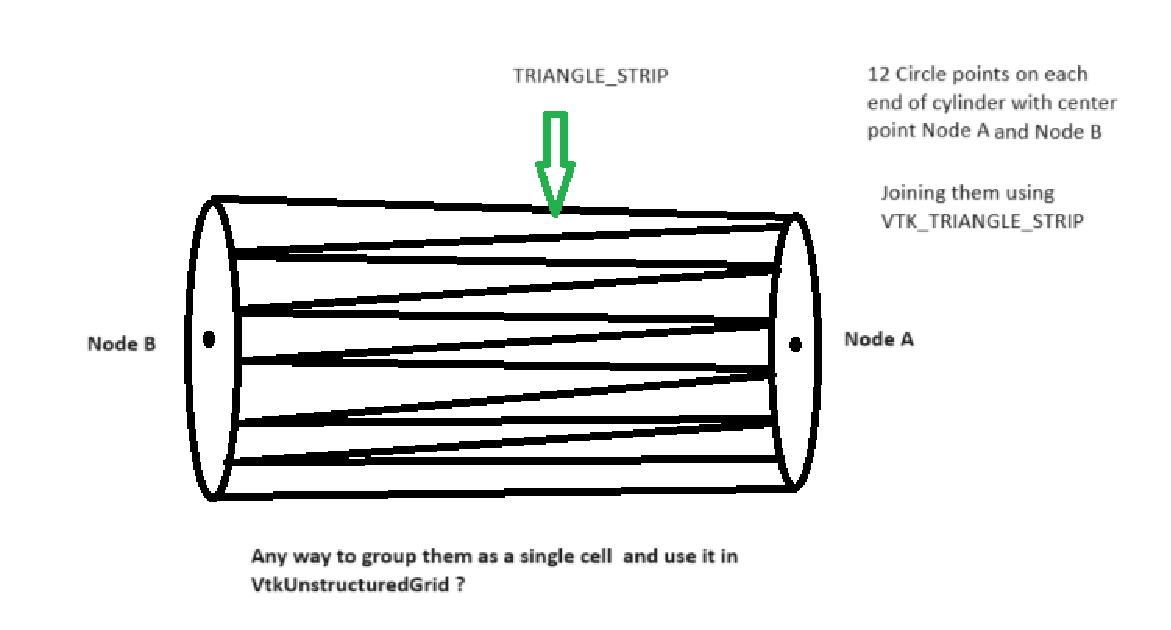 I attempted to fake it using VTK_POLYHEDRON to simulate a cylinder as a single cell (I knew that it was an ineffective approach). Although this allowed me to select the cylinder, it gave me an error when I applied a clip filter on it ( The polyhedron is not watertight or non-manifold …).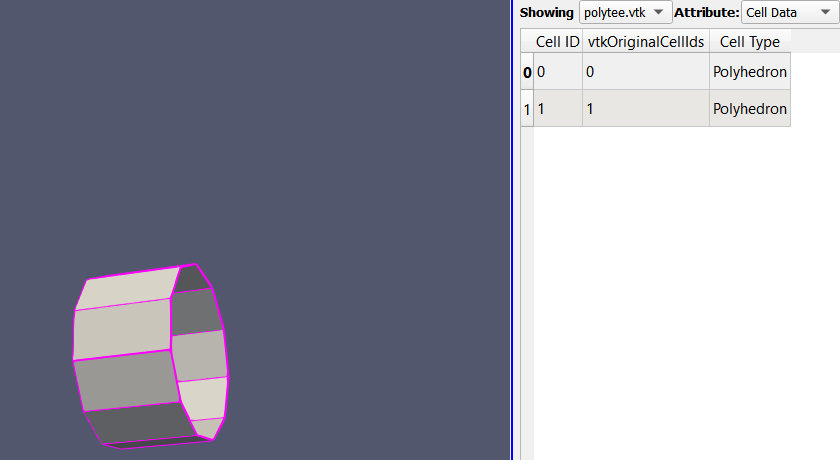 What's the most effective approach to solve this problem?
Also, I have some curved shapes like curved cylinders and bends. How can I group or select them as a single cell?
Regards,
Ans