Hello,
I'm trying to implement the XML code to get some specific arrays from the input as explained here:
https://www.paraview.org/Wiki/ParaView/Plugin_HowTo (i repeated the XML code below for simplicity)
I managed to generate the related GUI but I don't know how to get the related data inside the Python code (i'm using a Python programmable filter). Any suggestions?
Thanks in advance !
Miguel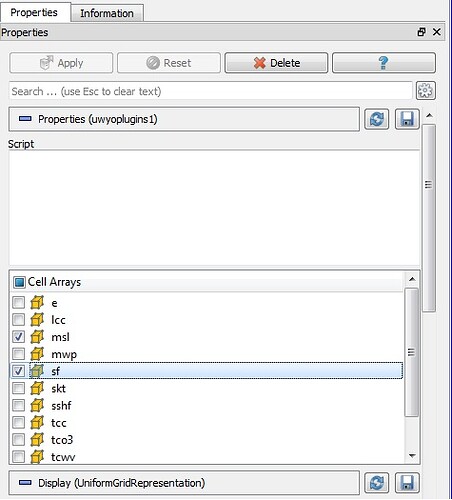 <StringVectorProperty command="SetCellArrayStatus" 
                        element_types="2 0" 
                        information_property="CellArrayInfo" 
                        label="Cell Arrays" 
                        name="CellArrayStatus" 
                        number_of_elements="0" 
                        number_of_elements_per_command="2" 
                        repeat_command="1"> 
    <ArrayListDomain name="array_list"
                     attribute_type="Scalars"
                     input_domain_name="inputs_array">
      <RequiredProperties>
        <Property name="Input"
                  function="Input" />
      </RequiredProperties>
    </ArrayListDomain>
  </StringVectorProperty>