Hello, I am having some trouble getting my data to load. It is currently in .raw format and I obtained it from the 2004 IEEE Viz contest. When I load the data, I set the data scalar type to float, byte order to BigEndian and data extent to (0,499,0,499,0,99). I also change the representation to Volume. Each variable has 48 time steps, and I get the same result whether I load one time step or all 48. For example, if I load QCLOUD this is the result I get: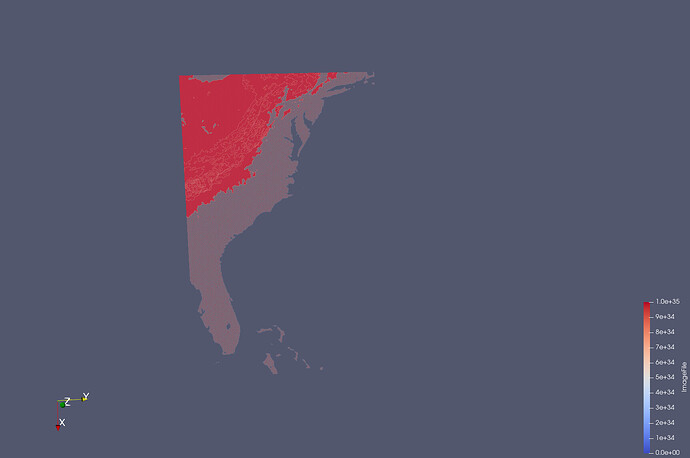 In addition, here is the link to the dataset and information about the dataset:
Any help would be appreciated.