It notice in Paraview 5.8 that when I use histogram and the calculate average option after a clip, the calculate average data would return junk if the bin size is large enough. Is this a bug?
Data looks ok in the histogram before the clip

Same setting of histogram on a clipped data. Note the junk data generated.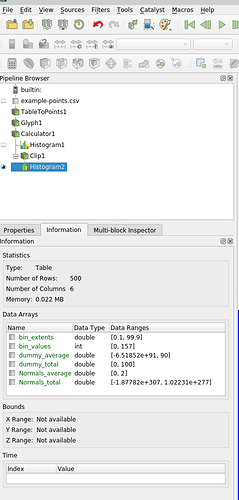 Example test state file based on (Create spheres from data containing positions and radius)
debug-histogram.pvsm (569.8 KB)
example-points.csv (343 Bytes)