If I have applied vtk file as input and used curvature filter to the input file. How can I extract the python script or codes which is been used to the input data. Is there any option from paraview to view the codes done by the paraview.
When I apply programmable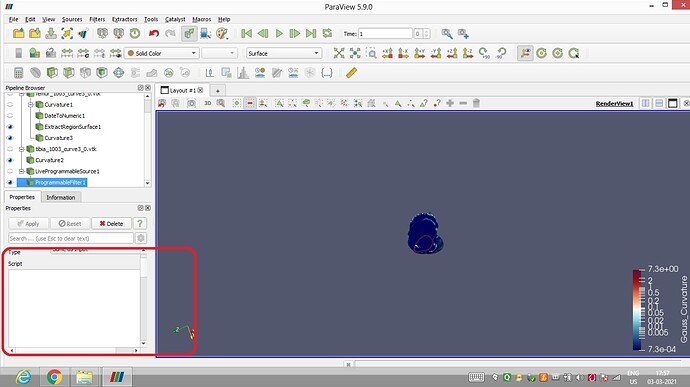 filter or live programmable filter, I find a clear empty script.