In my VTK file ,there is CellData flux,flux is a vector with 3 coordinate values.


When we draw the CellData vector flux on the corresponding XYZ coordinates,use the glyph filter to generate and visualize arrows or other glyph geometry at each point.The effect is shown in the figure below。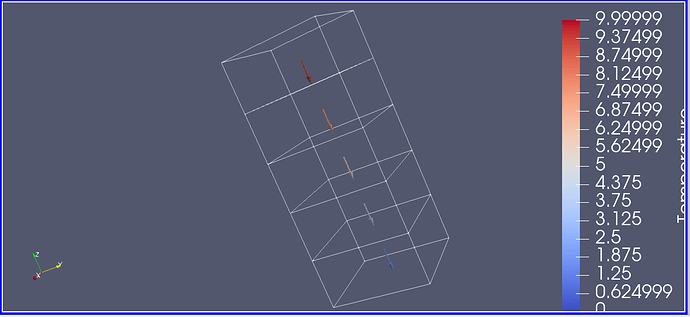 But this effect is not in line with our requirements. We hope that the arrow of flux will be associated with the geometric size of element. The length of the arrow should be 0.7 to 0.9 based on the line segment between the vector and element.
What shall I do? Can I set it through paraview software?
Now I have calculated the intersection of vector flux and elements through C + +. How can I express it in VTK file to display it correctly in paraview?